NFL Preview 2018-2019
What seems to be America's longest wait is finally coming to a close, and football fans everywhere are rejoicing.  With the start of Fall drawing near, so does the start of a brand new NFL season. That means all 32 teams are starting fresh, a clean slate laid out in front of them.  Some fanbases believe this is their year to win it all, while others are dreading what they believe will be a season to forget for their squad. The best part about football, though, is that anything can happen.  Literally anything. While certain plotlines are easy to predict because of their repeated consistency, there are always the breakouts and the unpredictability that comes naturally over the course of a 16 game season.  So before Thursday nights opening kickoff, here are some final thoughts and intriguing storylines to keep an eye on..
1. Who is going to catch the Philadelphia Eagles?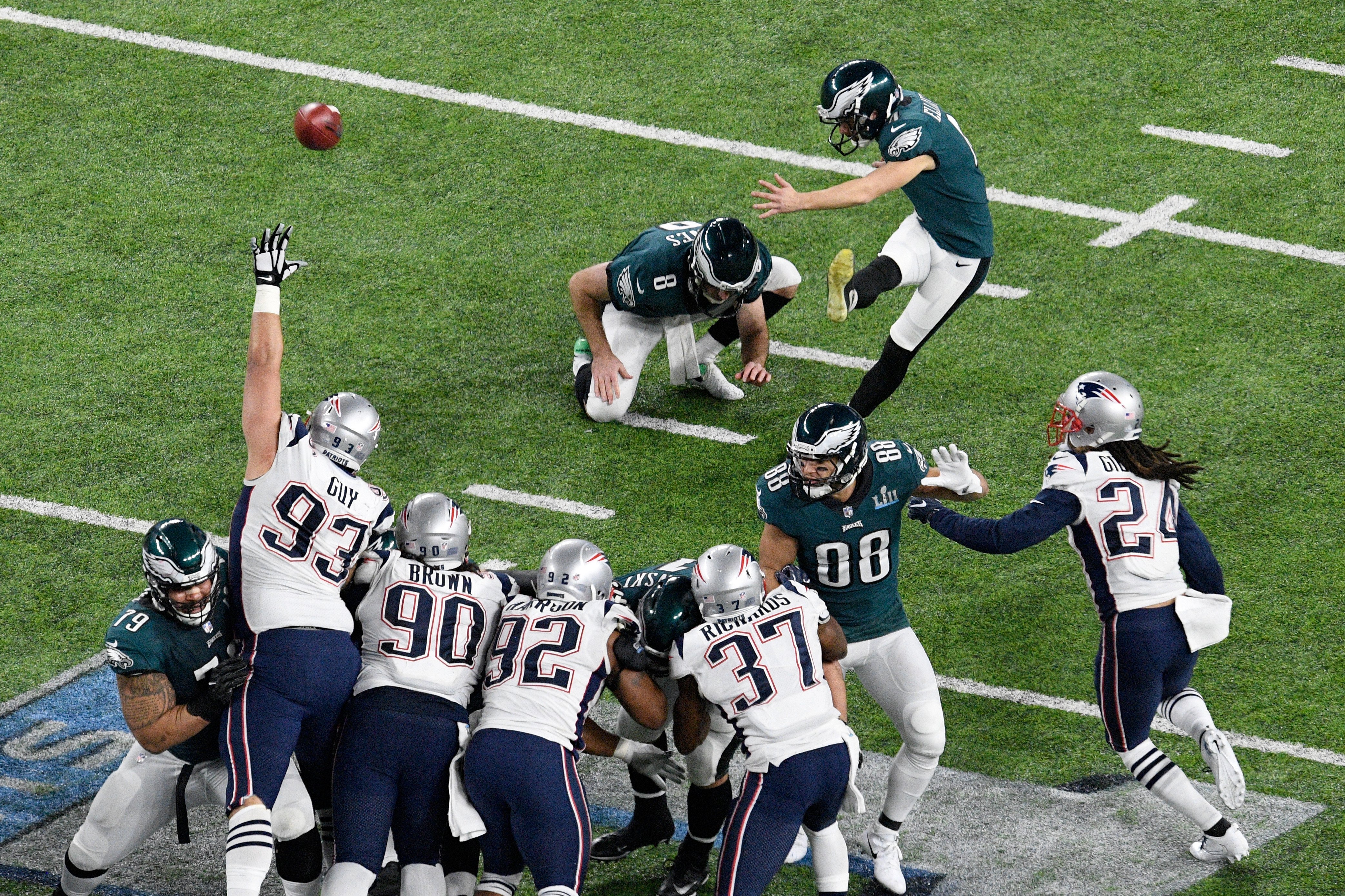 The clearcut, number one story heading into the 2018 season is a fairly simple one: who will be the one to dethrone the defending champs?  Or will they even be dethroned at all? The city of Brotherly Love is looking to go back to back the year after winning their first championship, but the rest of the NFL is looking to keep that from happening.
The top contenders look generally the same as last year's playoff cast, but there is always the high possibility of a newcomer or two.  Currently, the biggest threats to a repeat in Philly look something like this:
Super Bowl mainstay Tom Brady and the New England Patriots
2018 NFC runner-up Minnesota Vikings
2018 AFC runner- up Jacksonville Jaguars
A new and improved Los Angeles Rams
New Orleans Saints, led by future Hall of Fame quarterback Drew Brees
Offensive juggernauts Green Bay Packers, Pittsburgh Steelers, and Atlanta Falcons
Of course, any number of other teams not mentioned above could easily emerge as a contender later in the year, but these are the ones you should put your money on.
2. How will a new look Cleveland Browns recover from a historic 0-16 season?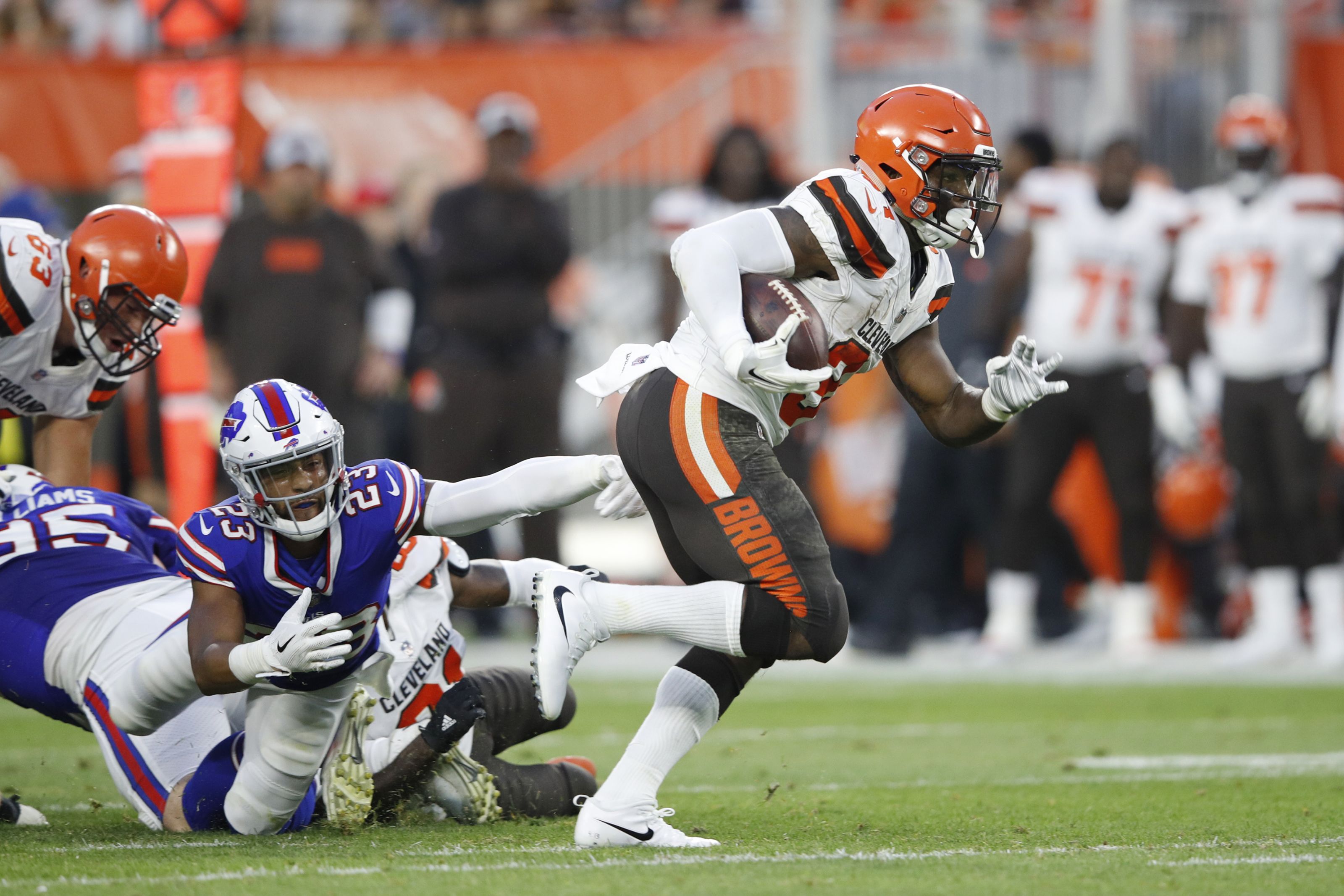 After what was only the second time a team has ever lost all 16 games, the front office in Cleveland knew they needed to do something, and they needed to do it fast.  This offseason, the Browns added a slew of new talent to their roster in hopes of a complete turnaround.
The Browns drafted Heisman Trophy (an award given to the best college football player) winning quarterback Baker Mayfield first overall. They also traded for another quarterback, Tyrod Taylor, in hopes of strengthening what is been their weakest position over the last few years.  Adding another talented skill position player, Cleveland signed running back Carlos Hyde (above), who has top 15 potential at his position.  But the addition with the most potential is wide receiver Jarvis Landry. Landry is a two time Pro-Bowler, and led the NFL in receptions last year.
While they may not make a deep playoff run this year, the Cleveland Browns are certainly capable of becoming a threat down the road.  There is no where to go but up.
3. Can the Rams maintain their dominance out in Los Angeles?
Returning back to Los Angeles has proven to be very successful for the Rams. They went 11-5, winning the NFC West last year under first-year coach Sean McVay. By far the most active team this offseason, the front office in LA added three huge pieces on the defensive side. The first major signing came with the signing of Ndamukong Suh, a five time pro bowler at defensive tackle. The Rams then added two star cornerbacks, Aqib Talib and Marcus Peters. Adding this trio to an already high powered offensive unit could cause serious troubles for the rest of the league.
4. Which rookies will breakout in Year 1?
With each new season, a new batch of rookies come into the league looking to make their mark. In this year's draft, five quarterbacks were taken in the first round, the most since 1970. A running back was taken second overall while a Heisman Trophy winner fell to 32nd. The question still remains, who will be named Rookie of the Year at the end of the season?
Sam Darnold (QB) – Drafted third overall by the New York Jets, Darnold (above) is likely to be the only quarterback to start on Opening Day for his team. At only 21 years old, the USC product could become the youngest Rookie of the Year in NFL history.
Saquon Barkley (RB) – After a record breaking season at Penn State, the New York Giants took Barkley with the number two pick in the draft. Perhaps the rookie with the most media hype surrounding him, he already leads the NFL in jersey sales.
Josh Allen (QB) and Josh Rosen (QB) – Both quarterbacks were drafted into similar situations, with Allen heading to the Buffalo Bills and Rosen off to the Arizona Cardinals. While neither may be starting Week 1, both have the potential and talent to rise the depth chart and impress as a rookie.
Lamar Jackson (QB/WR) – The 2016 Heisman trophy winner, the electrifying Jackson set multiple records not only for Louisville, but all of the NCAA. He fell to the Baltimore Ravens at 32nd overall, and now looks to continue his dominance at the next level.
5. Can Aaron Rodgers, Andrew Luck, and co. come back 100% from injury?
Coming off a season that will go down as one of the most injury-plagued years of recent memory, there are a lot of marquee names that are looking to make a comeback. Fresh off a new contact that made him the highest paid quarterback in history, will Green Bay's Aaron Rodgers reclaim his spot as the best at his position? The same goes for David Johnson, Arizona's franchise running back, who missed all of last year with a wrist injury, as well as J.J Watt, who hopes to return as the most dominant defensive end in the league. Will Giants wide receiver Odell Beckham Jr come back better than ever before? If so, the NFL needs to watch out. The wait is finally over (hopefully) for Indianapolis Colts QB Andrew Luck, who hasn't played in a game in over a year. Can he lead Indy back to the playoffs? That's the question for all these players: Will they return to peak form, or will rust prevent a full comeback from being truly fulfilled?
This is just a sliver of all the action that if going to take place this year. This season has potential to be one of the most exciting in recent memory. In the wise words of Hank Williams Jr, "are you ready for some football?!!!"