Human Trafficking Awareness Month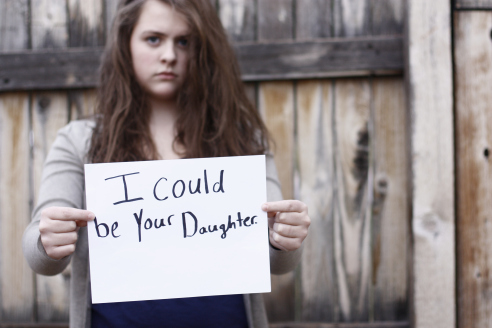 Human trafficking is a problem that has been occurring for over thousands of years, and unfortunately is still going on today. Bringing awareness to the problem has not prevented it from happening. January is National Slavery and Human Trafficking Month. The Department of Homeland Security (DHS) works to prevent human trafficking each day, knowing that it robs people of their freedom and that it contradicts our American values.
The DHS created the Blue Campaign in 2010, with it serving as its call to action against human trafficking. January 11th is "Wear Blue Day" to help raise awareness about this terrible crime. The DHS says that they want to "bring trafficking out of the shadows and into plain sight." The DHS undertook the effort to publicly raise awareness about human trafficking, in order to help protect victims and bring criminals to justice.
Many events in January of 2018 helped to bring awareness to human trafficking. An event called "Sand of Silence" occurred in Sacramento, California on January 18. The event was held at the Sacramento City College, and it included a film screening, a Q&A with the director, and discussions with anti-human trafficking service providers. Another event  called "Human Trafficking: Stop Trafficking Now" was held on January 20, in Huntsville, Alabama. The hosts were the North Alabama Human Trafficking Force. The event included a film screening and a discussion with the FBI, Homeland Security, and the local Huntsville police department regarding cases of human trafficking in Alabama.
The FBI and police are trying their best to stop human trafficking, however the issue has still not been resolved. The fight is still going on, and will continue to go on until we save the people who continue to be unjustly held against their will.