A Heartfelt Farewell to Big Bang Theory
After twelve incredible seasons, the CBS hit comedy "The Big Bang Theory" (TBBT) has announced that they are wrapping up the series at the end of the current season. The series will end with a total of 279 episodes, a mark that will hold the record for longest running multi-camera television series in history.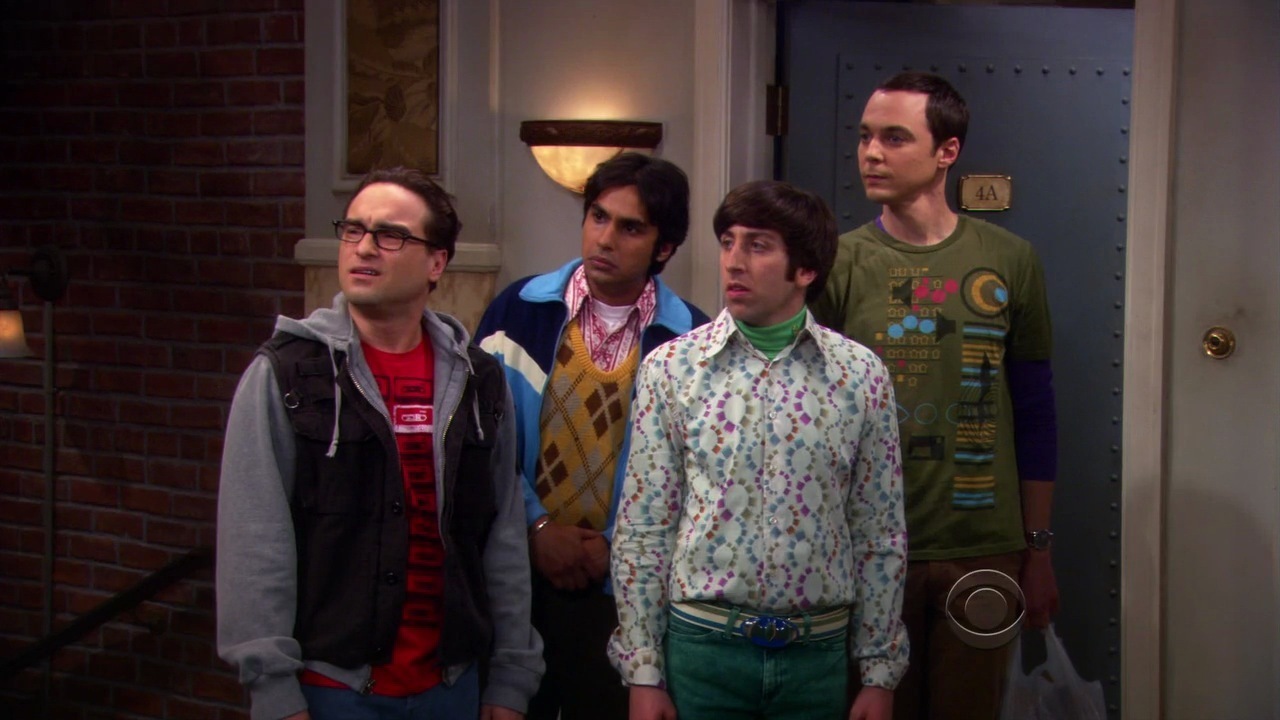 Created by producers Chuck Lorre and Bill Prady, the pilot aired on September 24, 2007. Based in Pasadena, California, the show focuses on the everyday lives of socially awkward CalTech physicists Sheldon Cooper (played by Jim Parsons, above far right) and Leonard Hofstadter (played by Johnny Galecki, above far left). The two live across the hall from young waitress Penny (played by Kaley Cuoco). Other main characters include fellow scientists Rajesh Koothrappali (played by Kunal Nayyar, second from left) and Howard Wolowitz (played by Simon Helberg, second from right).
TBBT is taped in front of a live audience at a Warner Bros. Television studio. The first season was greeted with mixed reviews, but as the following seasons began to unravel, fandom skyrocketed. The show continued to generate top notch comedy and continuously introduced fresh characters, such as Sheldon's future wife, Amy Farrah Fowler (Mayim Bialik) and Howard's wife, Bernadette (Melissa Rauch).
As "The Big Bang Theory" began to develop into the phenomenon that it is today, the show started to draw attention for its constant cameos of famous scientists and science fiction icons. These cameos have become synonymous with TBBT. Neil Degrasse Tyson and Bill Nye have both made appearances, and the great Stephen Hawking has been a guest on multiple occasions. Even Elon Musk has appeared on an episode.
Science fiction cameos have included Star Trek's William Shatner, Wil Wheaton, and Leonard Nimoy, as well as Star Wars voice actor James Earl Jones. The four male protagonists are all obsessed with superheroes, and frequent the local comic book store every Wednesday night. The mainstream exposure to these heroes even led DC Comics to sponsor Sheldon wearing Green Lantern shirts to promote their brand.
When it comes to awards, "The Big Bang Theory" and its cast are no strangers. The show itself has won the People's Choice Award for Favorite Comedy on two occasions, and Jim Parsons has acquired quite the trophy case, with his list of accolades including Favorite TV Comedy Actor, four Emmy awards for Best Comedy Series Actor, and a Golden Globe for Best TV Series Actor. In its entirety, TBBT has won 56 Awards of 216 nominations.
Fans across the globe were heartbroken at the cancellation news, as the show has been a mainstay in households everywhere. The cast has been transparent with their feelings as well, with Jim Parsons delivering a heart felt massage to his fans:
"There's no negative reason to stop doing Big Bang. It's both as complex and as simple as that it just felt innately that it was time. We've gotten do so many things you know? And I think we could keep telling stories but it doesn't have that, it feels like we've really gotten to chew all the meat off this bone, as it were."
Even though the show will be ending in May of 2019, fans will still be able to have a small connection to the life of their beloved Sheldon Cooper, as "The Big Bang Theory" has spawned a prequel titled "Young Sheldon," which is based around the childhood of the protagonist as the boy genius grows up in East Texas.